RETURN & EXCHANGE
Return or exchange any of our products unworn and unused within 30 days.
ONLINE SUPPORT
We're here to help.
Hours 8:00 am - 4:00 pm Mountain Time
Monday - Friday
Real customers, fake pictures... ;)


"I am extremely grateful for the outstanding customer service I experienced with Gear.com. The post office lost two necklaces I had purchased for Christmas and after a thorough investigation, Gear.com happily replaced my necklaces even though they were not at fault. Now THAT'S unparalleled customer support and service. Thank you Gear.com for your amazing help."

"Appreciate the good personal phone call while power was out! Thanks for informing me of shipment.
CA power outages had made me VERY anxious to get the lights! Appreciate your service!"
"Each of my interactions have been that of stellar customer service. Not only have I been taken care of but each time I've received a message I walk away feeling happy. I've learned it's not what you do or say with another person but rather how they feel after speaking with you, and you guys hit the mark every time. Thank you!"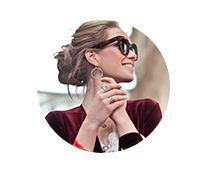 "Awesome shoes, and amazing customer service!!
Thank you so much for the help and support. It was very much appreciated and very well spoken."