Back
Distance Spike Traction Device

Gear.com has 100% perfect five-star reviews on Trustpilot.
DESCRIPTION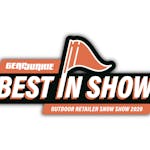 2020 GearJunkie.com Award

The Distance Spike is our pinnacle trail running traction device, built for fast mountain travel, whether you're linking 14'ers or gunning for an FKT on an alpine peak. The Distance Spike has an industry-first hybrid upper which features a softshell toe cover combined with a heel retention elastomer. The innovative softshell toe cover is designed for ultimate fit, superior packability, and snow protection. The toe cover also helps to keep the Distance featherweight at only 115 grams per device. Drawing from our extensive experience designing climbing crampons, the Distance Spike features 14 spikes which have an optimized 8mm length, designed to provide excellent engagement on snow and ice, with improved stability on rock and hard surfaces. The spikes are made of stainless steel and are heat treated for superior strength, corrosion and wear resistance.

Athlete Driven by Joe Grant and Kyle Richardson
Industry-first hybrid upper with softshell toe cover and heel retention elastomer
Innovative softshell toe cover for optimized fit, packability, and snow protection
14 heat treated stainless steel spikes with optimized 8mm length provide superior traction over varied terrain with snow and ice while maintaining underfoot stability on rock and hard surfaces
Ultra-durable construction with reinforced dual density elastomer eyelets
Front-point spike positioned for optimal toe-off engagement
Heel webbing loop for easy on/off and heel identification
115 grams per device (size Medium)
Tech Specs

Size Range
W SHOES: (Small = 5-7.5 US, 35-38.5 EU), (Med = 8-10.5 US, 39-42 EU), (Large = 11-13.5 US, 42.5-46 EU)
W BOOTS: (Small = 4-6.5 US, 35-38 EU), (Med = 7-9.5 US, 37.5-41 EU), (Large = 10-12.5 US, 41.5-44.5 EU)
M SHOES: (Small = 4-6.5 US, 35-38 EU), (Med = 7-9.5 US, 37.5-41 EU), (Large = 10-12.5 US, 41.5-44.5 EU) (XL = 13-15.5 US, 46.5-49.5 EU)
M BOOTS: (Med = 6-8.5 US, 37.5-41 EU), (Large = 9-11.5 US, 41.5-44.5 EU) (XL = 12-14.5 US, 45-48.5 EU)
Weight
Medium 221.13 g (7.8 oz) Pair
Product Instructions - Access - Distance - Blitz Traction Device
Product Instructions - Cleaning

Shipping Information:
Gear.com offers free ground shipping anywhere in the continental US for any order of $49 or more. Gear.com orders under $49 ship anywhere within the continental US for a flat rate of $4.95.
​Shipment tracking typically takes 2 - 7 business days to update. We will notify you as soon as your tracking number becomes available. Please be sure to check your promotions, spam or junk mail folders for these updates. Standard shipping takes approximately 3 - 7 business days from the time the item ships. During the Holidays the estimated shipping window is extended to approximately 5 - 10 business days.
Gear.com orders can be shipped from multiple warehouses across the Untitled States and can be shipped using FedEx, UPS, USPS, etc. Some brands have shipping restrictions and cannot ship to USPS PO BOX or Freight Forwarding addresses and will be noted on the product page description. 
International and Expedited Shipping:
​Unfortunately we're unable to promise or guarantee delivery by a specific date and don't offer overnight or express shipping at this time. We also do not currently ship to Alaska, Hawaii, APO/FPO addresses, US territories, or international addresses. Please feel free to reach out to support@gear.com with any questions!
*For Freight-Forwarding Orders please reach out to support@gear.com BEFORE placing your order. Restrictions apply.
--
We want you to know that the Gear.com family is working hard to provide you with exceptional customer service and awesome gear. We are doing our best to process and deliver your order as soon as possible while keeping Gear.com employees safe. Please keep an eye on your email for all order and tracking updates. We'll email you once your order ships. We appreciate your patience and understanding during these unique times. As always, if you have any questions, please reach out to support@gear.com and we'll do our best to assist you!
100% Guaranteed Returns
We understand that not every purchase works out, which is why we offer a 100% satisfaction guarantee. New, unused gear in original packaging and hangtags can be returned within 30 days of purchase for a refund to your original method of payment or for an exchange.
All returns for refund will have a $8.95 restocking fee deducted from the refund amount. If the original method of payment is unavailable, we will issue your refund in the form of store credit.
How to return by mail
Due to high demand, our returns process may take longer than usual. Typically, we will issue a refund within 10 business days after we receive your package. It may take up to 3 additional weeks for your bank to refund your credit card or for a refund check to arrive. Thank you for your patience as we process returns as quickly and safely as possible. Please contact support@gear.com for all return questions.
Follow these three steps to submit your return:
Visit our New Return Portal


To make shipping a return even easier, we have launched a New Return Portal that allows you to submit your return request. After we review your request and have authorization from the return warehouse, you will receive  a prepaid return shipping label via email. 


Please note:

 Oversized items (such as coolers, skis, furniture, large stoves and tents, etc) will be charged an oversized item return fee. Please don't hesitate to ask

support@gear.com

if you have any questions about typical return shipping for an oversized item you may order. 

 
Pack your return


Pack your item(s) securely and include the original product packaging and tags. 

Prepare & ship your package
Tape your package securely and affix your return shipping label to the outside. (Hint: If you cover or remove all existing shipping labels, you can usually reuse the bag or box your order came in.) Drop off your package at a carrier location near you. We'll email you once we've issued a store credit or a refund – typically within 10 business days after we receive your package. It may take up to 3 additional weeks for your bank to refund your credit card. PLEASE NOTE: PREPAID LABELS EXPIRE 15 DAYS FROM DATE WE SEND THEM TO YOU.
To note:
If we have questions about your return, we will contact you by phone or email. 

Returned merchandise that does not meet the conditions of the Gear.com Return Policy will be declined and a refund will not be issued. 

All returns will be charged a $8.95 restocking fee.

All sales are final on gift cards, lift tickets, and passes, as noted at time of purchase.

If you prefer to work directly with a carrier to ship your return, please reach out to

support@gear.com

to request an RMA and return shipping address.
Mail-in return exceptions
Some items cannot be returned via our return portal, including the following:
Hazardous materials

Food items

Oversize items

Some Corporate & Group Sales items
Mail-in return exceptions may apply to coolers, tents, kayaks, surfboards, SUP boards, cargo boxes, car racks, indoor cycles, power stations and more. 
Store Credits
Store credits issued for returned products will expire one year from the date of issuance. 
All other store credits expire 90 days from issuance, including credits issued by our Customer Success team or as part of a promotion.
Manufacturing Defect/Warranty Claims ​
If you experience a manufacturing defect, or it's outside of the Gear.com 30 day return window, please contact the manufacturer directly. Gear.com does not provide any direct warranty services, though your purchase may be covered by a brand or manufacturer warranty. If a warranty claim requires a Proof of Purchase from Gear.com, please contact support@gear.com and we'll be happy to email a copy if needed.